Pinch valve
The advantages of pinch valves
Xinhai wear-resistant valve products are generally manual, and can be made into electric or pneumatic according to user requirements;
Full section, almost no flow resistance;
Replaceable bushing: Simply replace the bushing, and the valve will be as good as new;
High tightness: the use of extremely elastic bushings to seal solid particles;
Abrasion resistance: The super abrasion-resistant rubber produced by the process of "liquid phase nano-formulation and high-frequency curing at room temperature" has a life span of 10-15 times that of ordinary rubber and 3-6 times that of polyurethane;
Anti-fatigue: Rubber has strong anti-fatigue ability and is more durable. Compared with ordinary rubber's anti-fatigue, there is a "world difference";
The mechanical part is protected: only the rubber bushing is in contact with the processed material, and the mechanical part is protected;
The Xinhai pinch valve is cheap and easy to replace.
The working principle of the pinch valve
The working principle of the pinch valve is driven by an electromagnetic solenoid, and it is controlled to open and close by squeezing or loosening the hose. The medium only passes through the hose, and other parts in the valve body should not be in contact with chemically corrosive medium, and only the hose needs to be replaced. This means that the pinch valve is more economical than other types of solenoid valves.
Pinch valve product image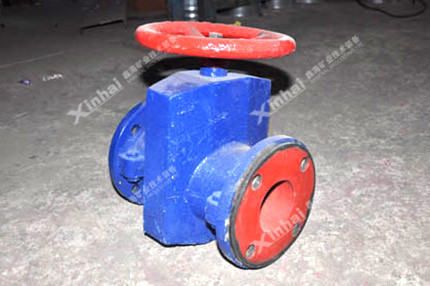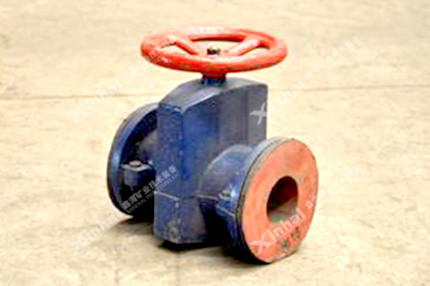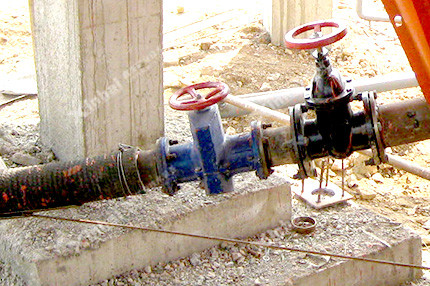 Pinch valve FAQ
There are some precautions for the use of wear-resistant valves:
1. For high temperature valves above 200℃, because they are installed at normal temperature, after normal use, the temperature rises, the bolts expand due to heat, and the gap increases, so they must be tightened again, which is called "thermal tightening". The operator should pay attention This work is otherwise prone to leakage.
2. When the weather is cold, if the water valve is closed for a long time, the accumulated water behind the valve should be removed. After the steam valve stops, the condensed water should also be removed. The bottom of the valve is like a wire plug, which can be opened to drain.
3. Some non-metal valves are hard and brittle, and some are low in strength. During operation, the opening and closing force should not be too large, especially hard. Also pay attention to avoid object bumps.
4. When using a new valve, do not press too tightly on the packing, so as not to leak, so as to avoid too much pressure on the valve stem, accelerating wear, and strenuous opening and closing.
Product Parameter
Specification range: DN20-350mm bushing
Maximum working pressure: 10.5kg/cm2
If you want to know the parameters of the pinch valve, you can learn more through the customer service hotline
Related Products